Understanding UAC (User Account Controls) and ActiveX Controls
To turn off the User Account Controls follow the below two steps: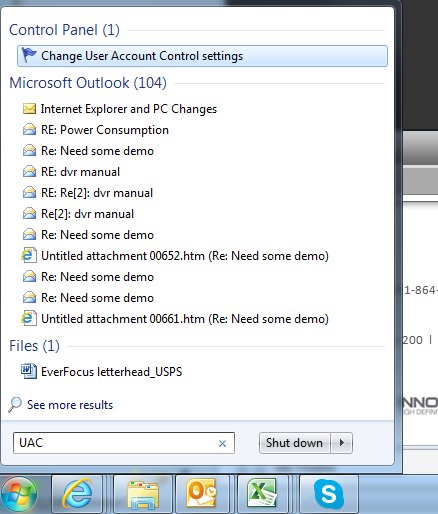 Hit home Start button and in search bar type "UAC" then hit enter key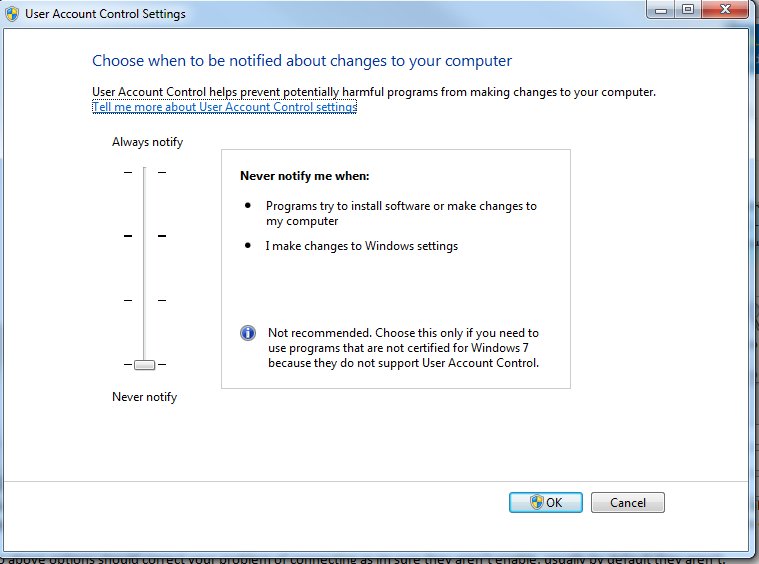 UAC settings window will open, make sure it is set to "Never Notify", and then hit OK.
The PC should prompt you to restart, if it doesn't, please make sure to do so otherwise the change will not take full effect.
To enable the ActiveX Controls follow the steps below: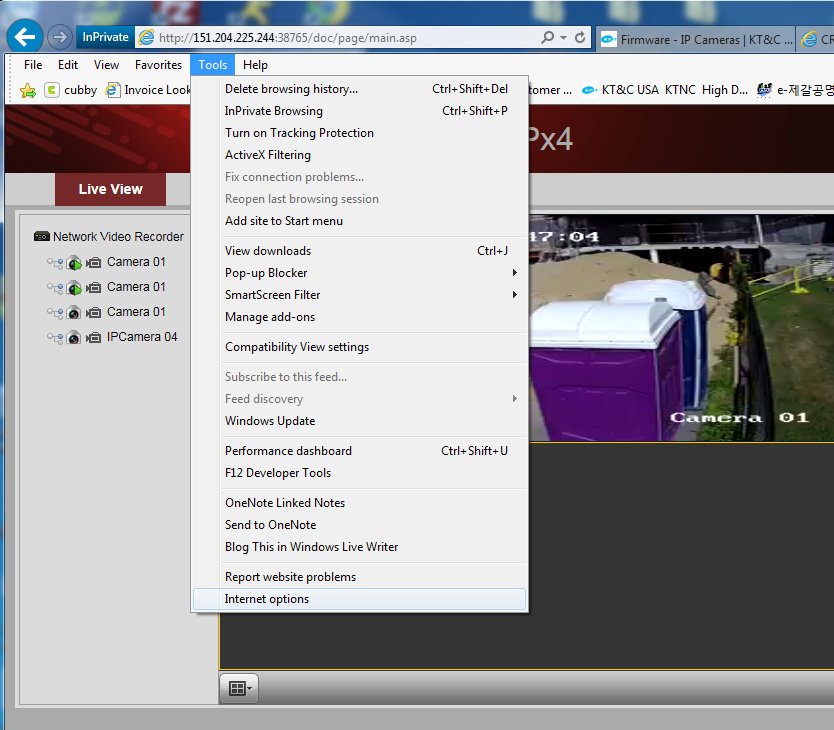 Open Internet Explorer and click on Tools then Internet Options.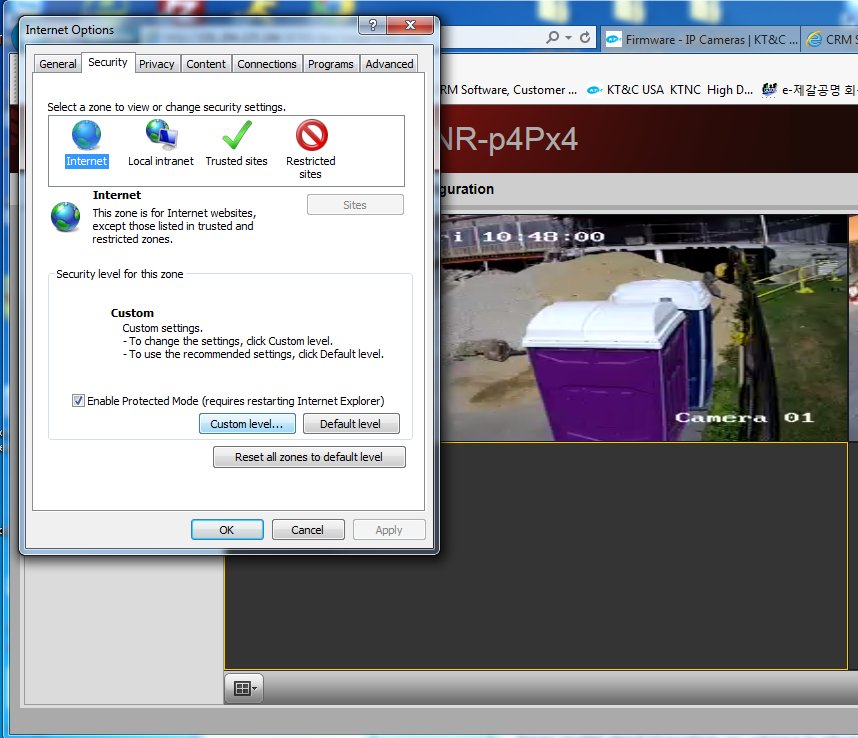 Then click the Security Tab then choose Custom Level.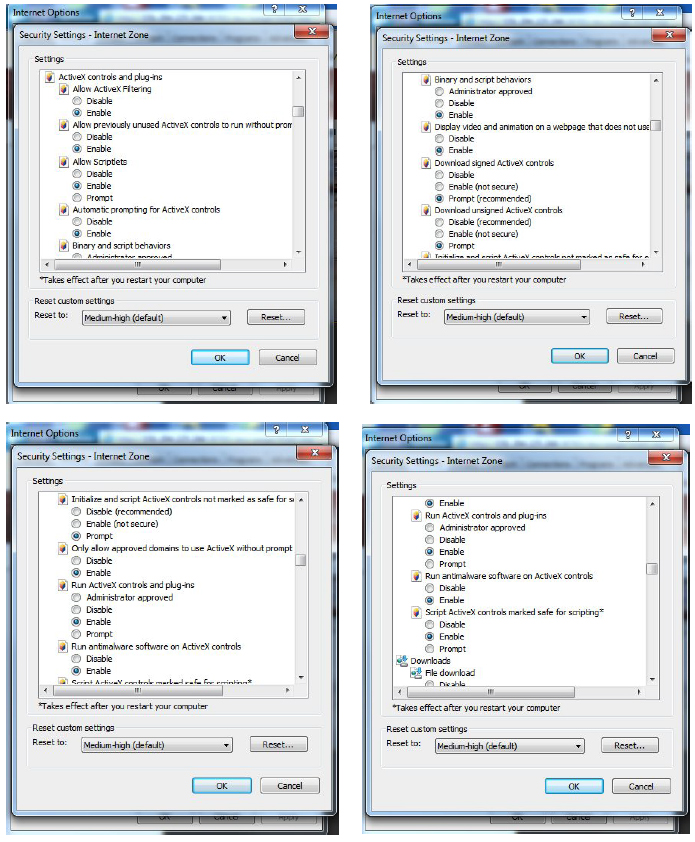 Enable all ActiveX controls except for three of them that you will leave as PROMPT. Hit OK, another window will pop up asking are you sure, hit OK, then hit OK again to close the Internet Options window then close Internet Explorer and relaunch.