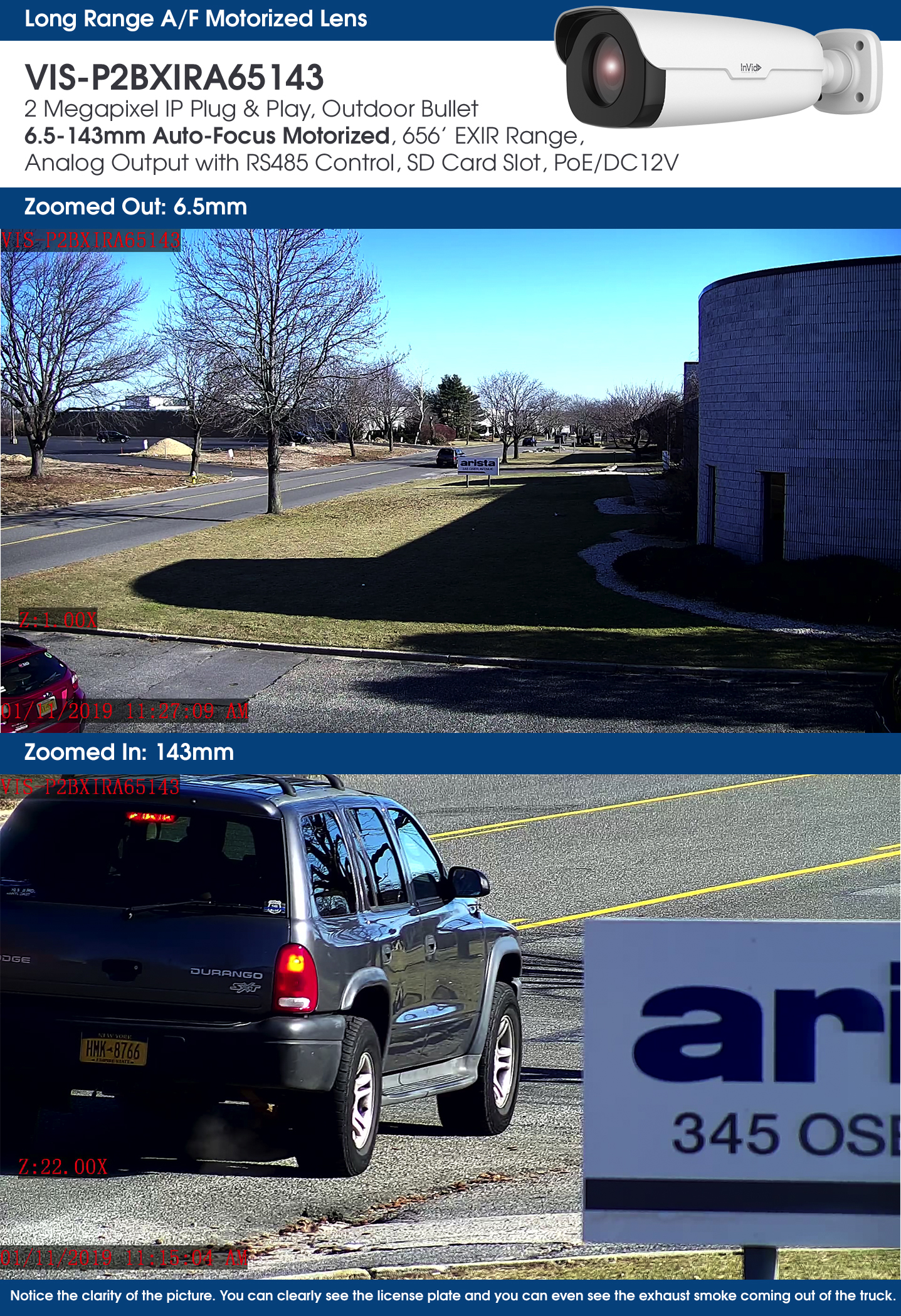 Have you ever had to deal with a situation where you needed to see an area, but there just wasn't a cost-effective way to run power to that spot? We have found customers come across that situation quite frequently. People are dealing with intruders coming in on the edge of their home or commercial property. Sometimes it's an area of a parking lot or an entrance in the distance.

Guard shacks are another area that usually offset from the building and sometimes do not have power, or you want to be able to view who is coming up the driveway or road before they get to the guard shack. Sometimes the answer is to install a PTZ but often it can be out of the budget of the customer, or it could be they may want to be focused on a specific area and not rotate the camera.

The VIS-P2BXIRA65143 is an excellent option for all these scenarios. It offers High-Definition 2-Megapixel Plug and Play capabilities in an outdoor bullet housing. The picture is clear and crisp. The 6.5-143mm lens is Auto-Focus Motorized, so as you zoom in remotely the image is focused. The IR range is also great, boasting a 656' distance. Other features include Analog Output with RS485 Control and an SD Card Slot that will handle a card that is 128 GB. The camera is PoE/DC12V so running power and video to the camera is very easy.

InVid Tech offers unique products that help provide solutions for you and your customers.