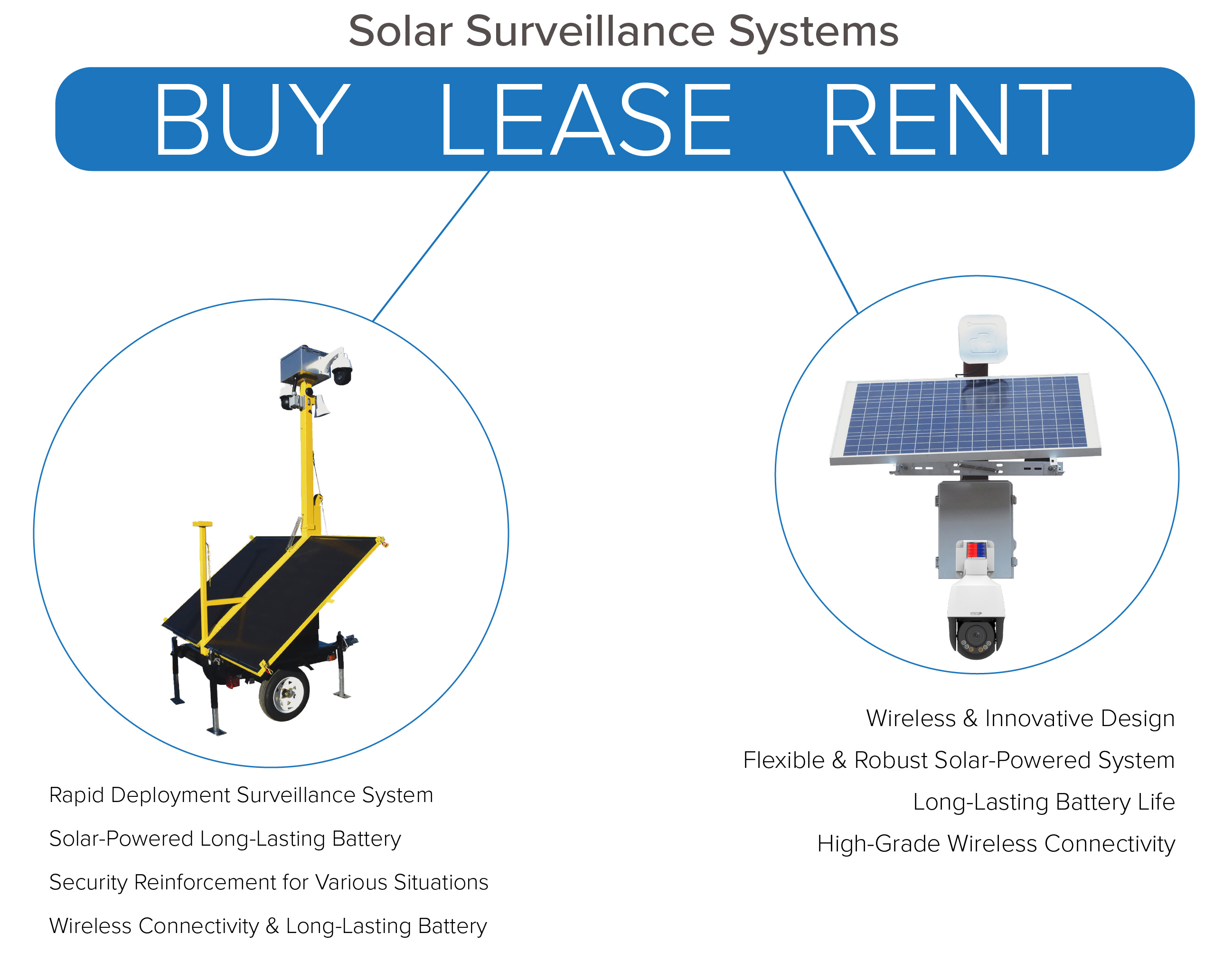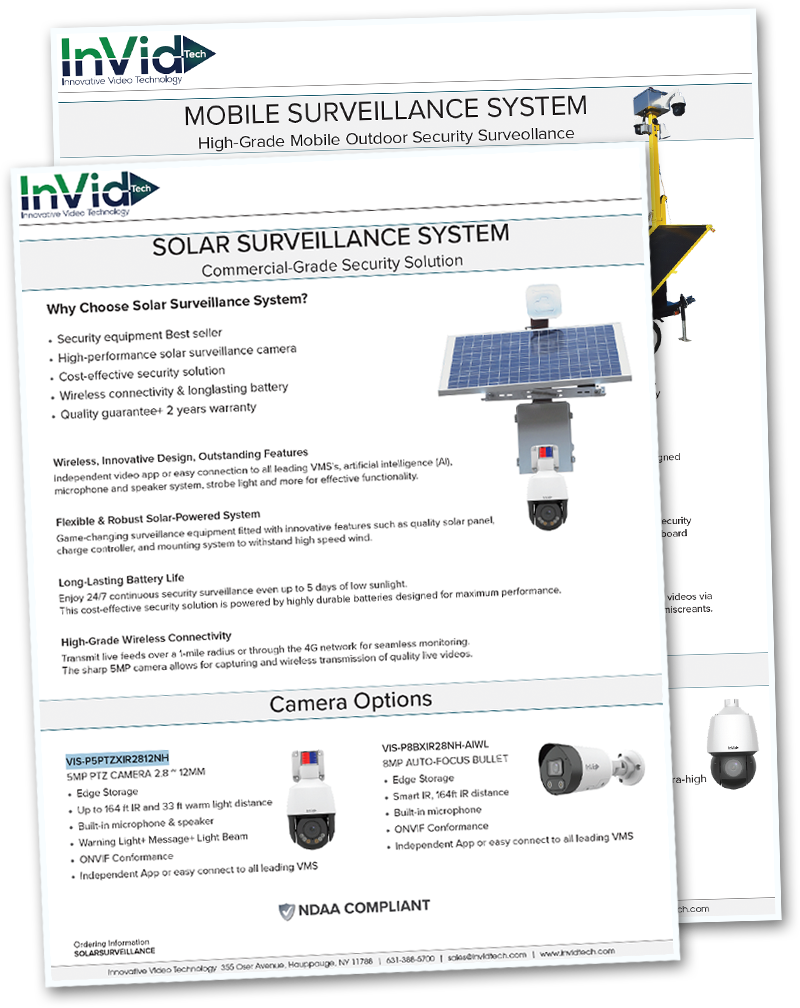 Interested in Solar Solutions?
Let us help you get started. Enter your info below to get a packet of information on your solar options. We also included the specs for some of the commonly used cameras with the solar units.
More Online Solar Content Coming Soon!
Contact InVid Tech Sales for More Info: 631-388-5700 or fill out the form above.