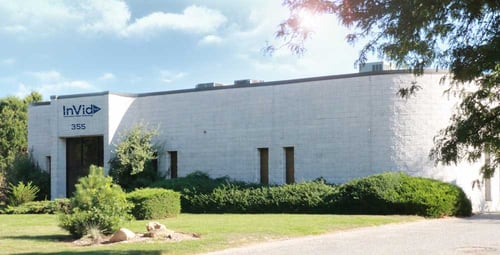 About InVid Tech
Innovative Video Technology, InVid Tech, is a security equipment provider. Located in New York, on Long Island, InVid Tech's headquarters are in a 10,000 square foot building that is home to both their offices and warehouse.
InVid Tech offers a wealth of knowledge and experience in the security industry, providing the latest technology to help our clients stand out from the competition.
InVid Tech is here to help you succeed, and as a company, we pride ourselves on the level of personal service we offer. We have an experienced team based in the United States, including Sales, Customers Service, Marketing & Tech Support. Additionally, there is support for Latin American Countries.
What Products are Available from InVid Tech?
InVid Tech's warehouse is fully stocked with products to meet the needs of our customers. InVid Tech offers many IP & HD Analog product options to cover a wide variety of installation options. Several camera and recording options are available while also providing mobile & solar surveillance, security lighting, monitors, body/covert cameras, power supplies, and more. Additionally, InVid Tech offers many specialty options, including Thermal Body Temperature Systems & Facial Recognition Systems.
InVid Tech offers innovative & unique items for large-scale systems and projects, and if you are looking for something specific, we are there to help you find a solution.
Why is Product Management is Important when Choosing a Security Provider?
The product management team tests the product and works with our OEM partners to make the product better. The focus is customizing and sharing feedback with the manufacturing facilities to update the product appropriately for our market. We listen to our customers and try to provide product solutions that will work better in the field.
Does InVid Tech Provide Tech Support?
Yes! When you buy a product from InVid Tech, you are supported! InVid Tech offers USA based phone & email support. Our tech team goes out of their way to make sure you get answers to the questions you have and to be sure your system is correctly set up.
Does Invid Tech have coverage outside of New York?
Yes! InVid Tech has a team of reps that cover most of the nation. We also offer Spanish Speaking Sales Engineers that handle Latin America and beyond.
I heard there was a government ban on some products. Are you or your products affiliated with any of the companies that are banned?
There is a government ban on a few companies. Two of the companies are Hikvision and Dahua. There is plenty of information that can be found on this ban online. InVid Tech products in the Elevate, Paramont, Secure and Vision lines are not affiliated with and are not OEM made products from Hikvision or Dahua. Also, InVid Tech is not a subsidiary of Hikvision or Dahua.
Where are InVid Tech's Product Made?
Most of InVid Tech's products are made in China. There are a few products that are made in Indonesia. Our products are not made in the USA. Cameras and recorders are often given firmware updates, and units may have hard drives installed in our NY warehouse by our team. By updating the product, InVid Tech provides customers with the most current firmware available.
Do you need to follow the guidelines & suggested setup?
Absolutely! One of InVid Tech's goal is to provide solutions that work. There are guides and best practices that should be followed in order for the product to work well. Technology is always changing, and InVid Tech strives to provide products that grow with the needs of our customers. Each product series has a support section that has manuals, quick guides, firmware updates, and more.