2-Way Audio + Strobe Cameras
Featuring a siren plus a bright Red & Blue Strobe, these cameras are anything besides discreet. AIWLT Cameras also offer the additional benefit of White Light Detection. All of these cameras are designed to deter criminal activity. The cameras have a speaker that allows you to communicate directly with anyone in view. And a built-in microphone gives the individual the ability to communicate back. Communication can take place from your mobile device, computer, or software.
No one wants strobes and sirens going off randomly. These cameras have Ai Technology, allowing you to set up triggers for intelligent alarms. Set different times, events, and AI triggers in your cameras, such as Intrusion Detection, Region Entrance, Region Exit, and Line Crossing. AIWLT Cameras also offer additional advanced features such as Object Abandoned & Missing, Target Counting by Line, Target Counting by Area, and Face Detection. Ai Technology also means it will detect humans and vehicles. You don't have to worry that the neighbor's cats set the camera off at 2 am. Protect what is valuable to you!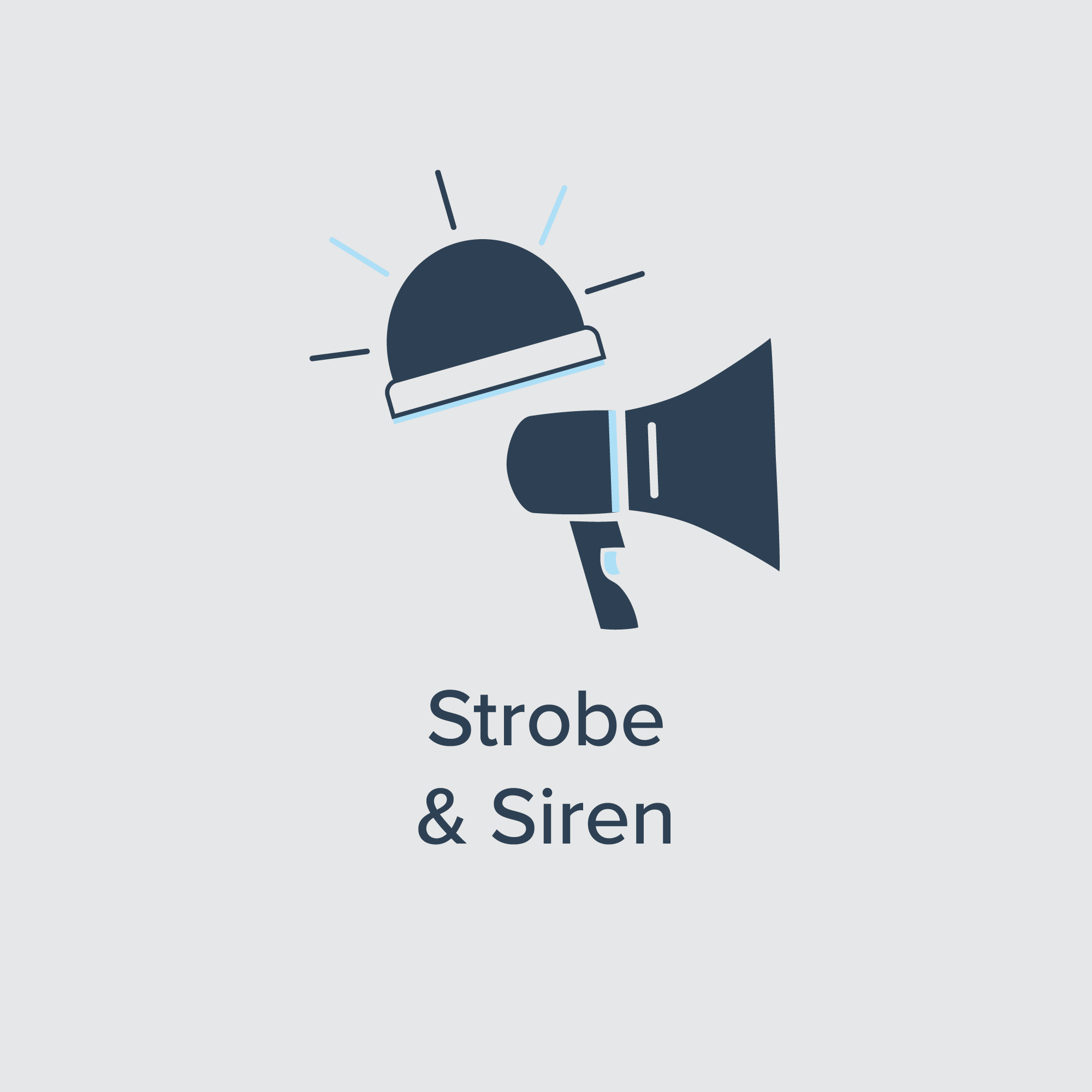 Strobe & Siren
If you are looking for a hidden and discreet camera, this is NOT the series you want. Designed to draw attention, a bright RED & BLUE Strobe will notify someone when they are in view of the camera. And if that doesn't work, the loud siren definitely will. The Ai Technology works with the strobe and siren and allows you to customize their alerts based on your preferences.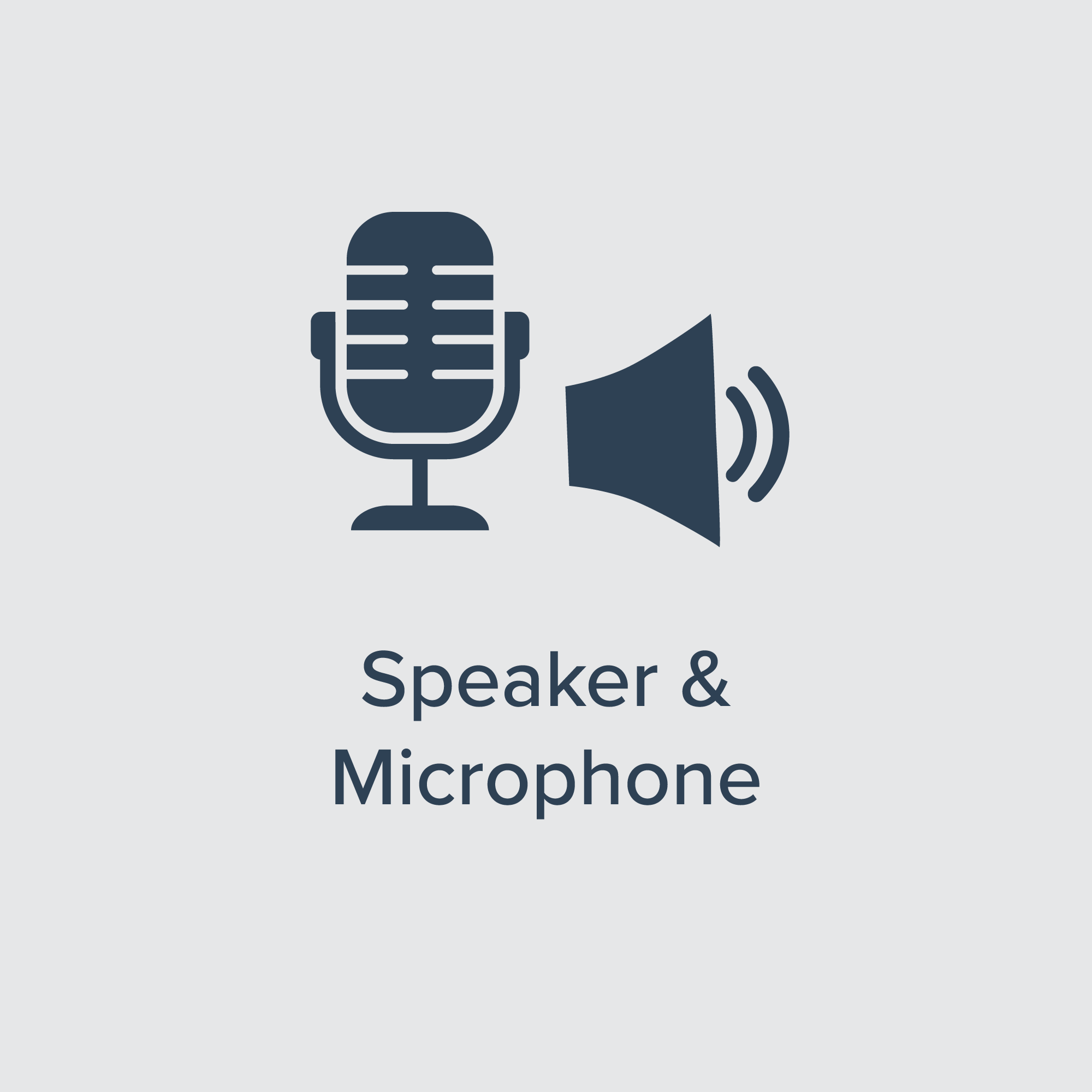 Speaker & Mic
These cameras are equipped with both a speaker and a microphone. This means you do not need to set up separate devices to communicate—place cameras anywhere, both inside and outside. You can even set up messages in the camera to welcome people when they arrive or to warn them to stay away from a particular area.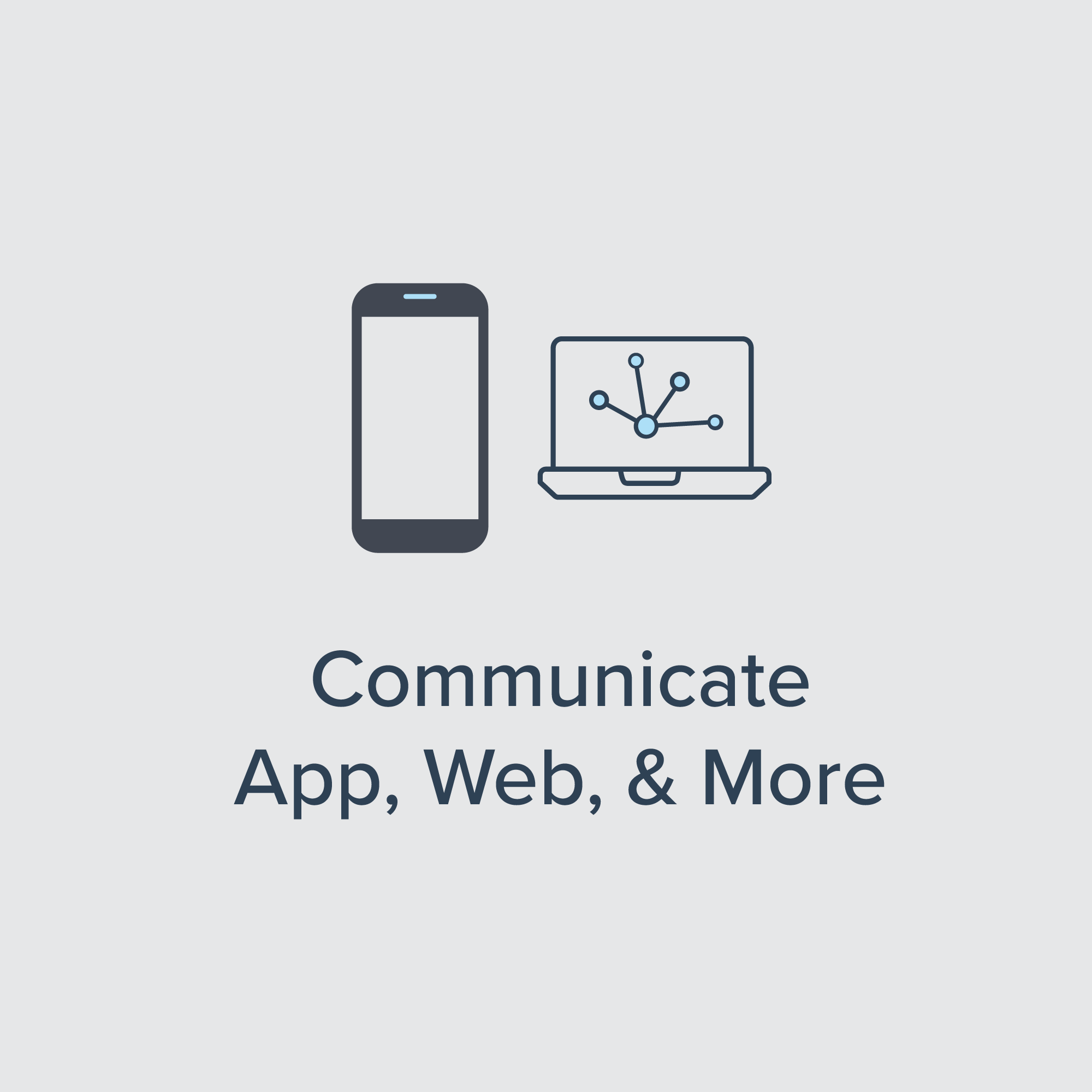 2-Way Communication
You have your choice on how you want to communicate using the cameras. You can utilize the Mobile App, Web GUI, Local Device & Software. You almost always have your phone, so using the app on your mobile device is quick and easy. A button on the web interface and software allows you to use your computer's microphone and speakers. Remember, there is a microphone on the device, so whoever is in view of the camera can also communicate back to you.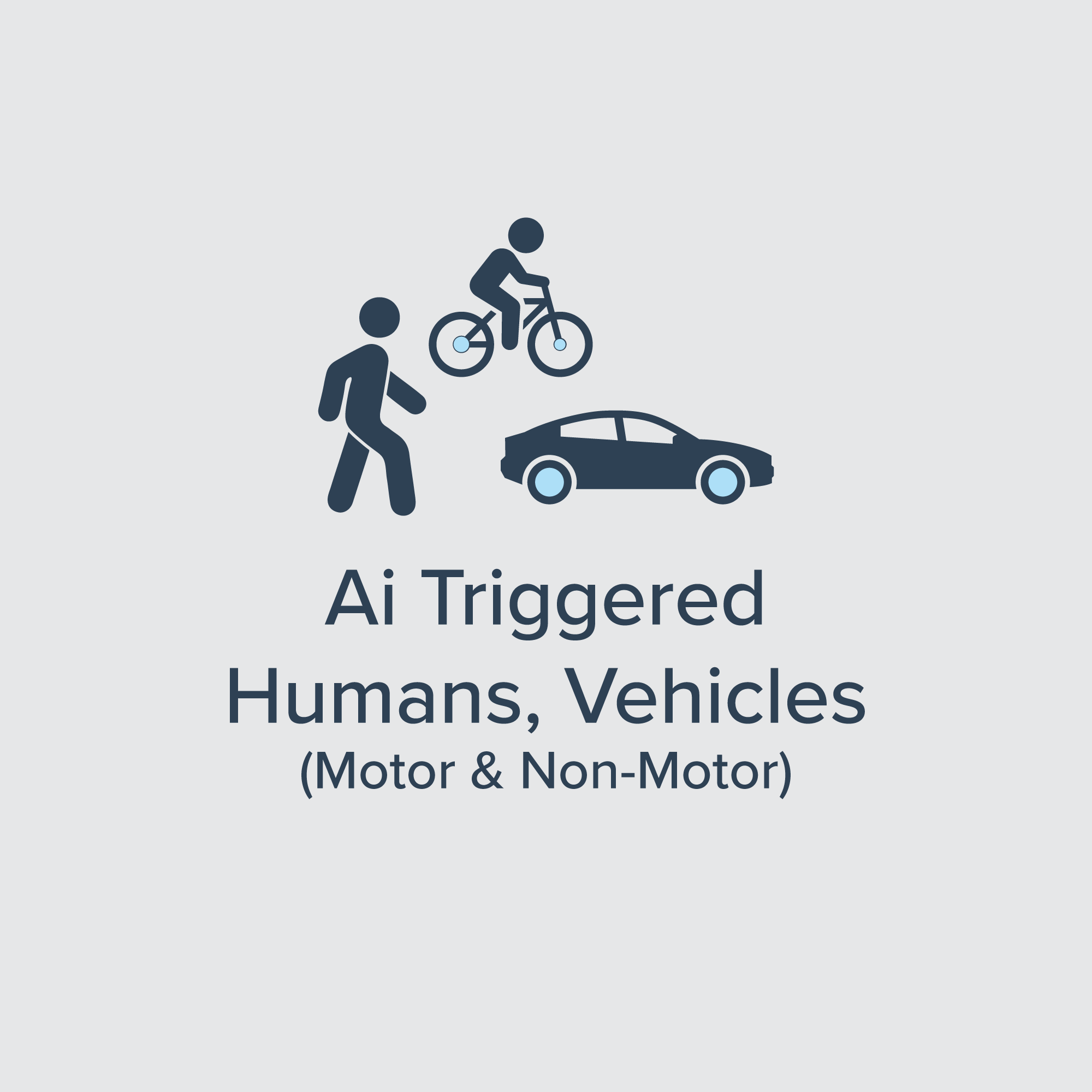 Ai Technology
Humans & Vehicles, & Non-Motor Vehicles will trigger the camera to use White Light and provide a full-color image. The Ai trigger can be set up using a couple of different methods. You can set up areas using a box or lines in the video footage. You can set up to 4 customizable lines anywhere in the scene. These lines and boxes can be designed for different times and events to trigger them. For example, you can set up a line at your entrance and have it only trigger after hours versus during the day when there is regular traffic.
Are You Curious how the 2-Way Audio Works in an Actual Scenario?
Below you can see the Camera, Phone App, & CMS in action.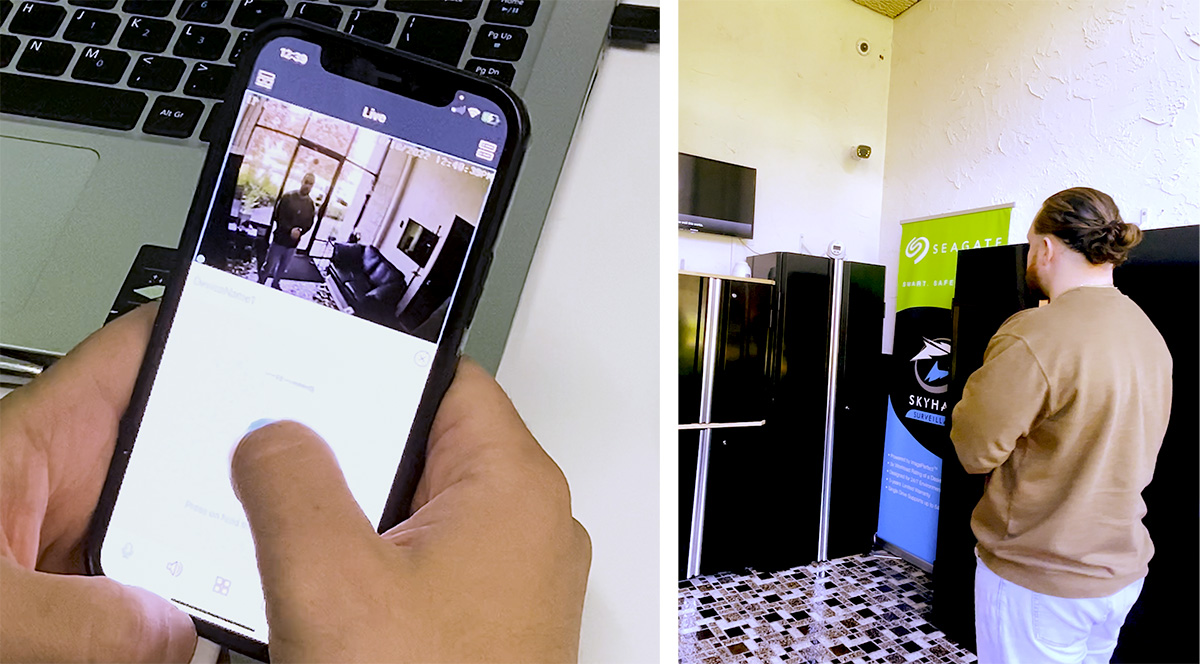 Real Footage
These are all clips taken from the video above. Sometimes it is helpful to see an actual application to figure out how you will use the camera. Here we have an office scene. Someone has been alerted on their phone that an individual has stepped into the front lobby. They can easily communicate through their phone, using the mobile app. They can ask who they are there to see, let them know someone will be right with them or ask them to leave. Below you can see the view from the web interface. We have highlighted the button you utilize your computer's microphone and speakers. You are not limited to a single way of communication. You can have someone respond using their phone, and someone else uses the web interface.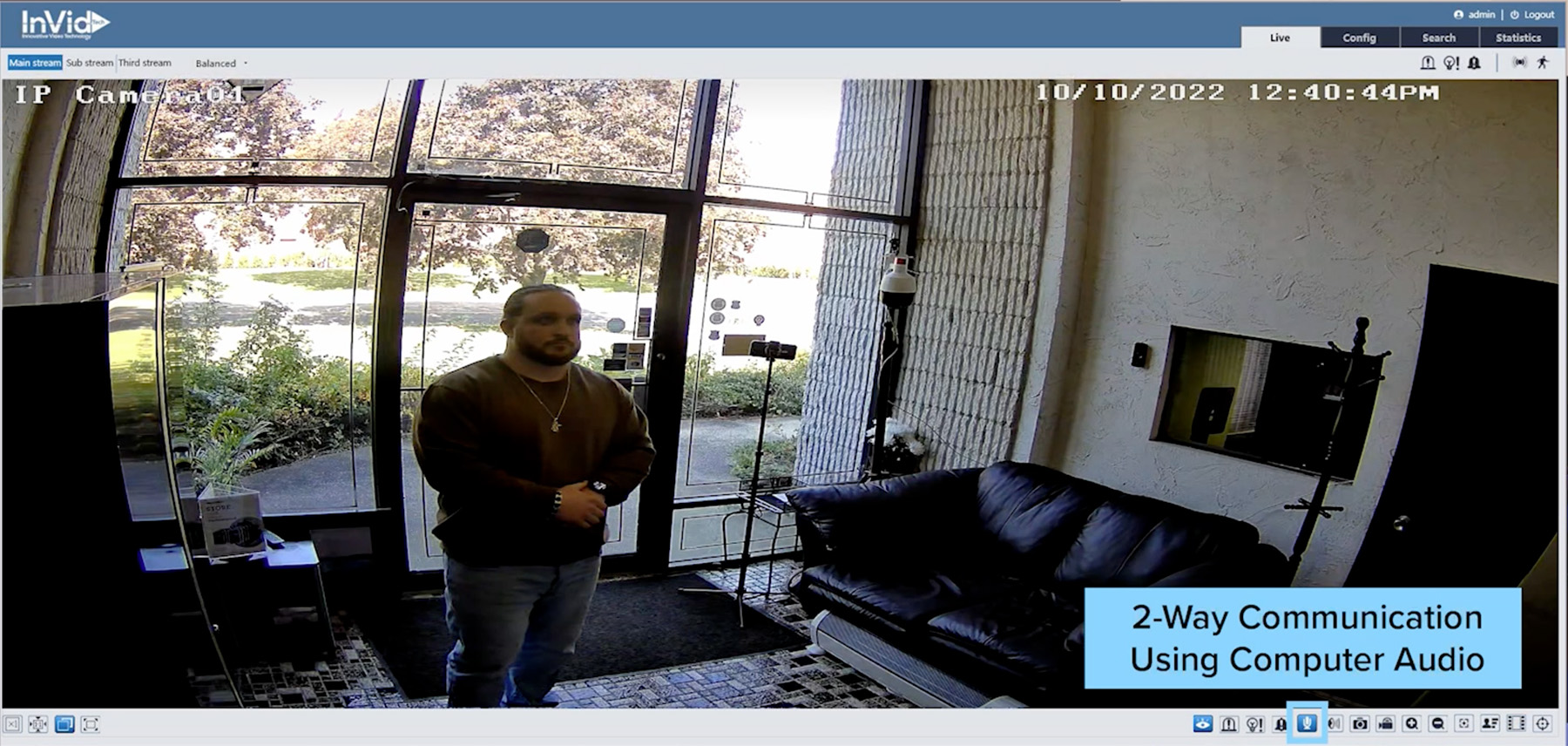 Think of all the many ways to use these cameras!