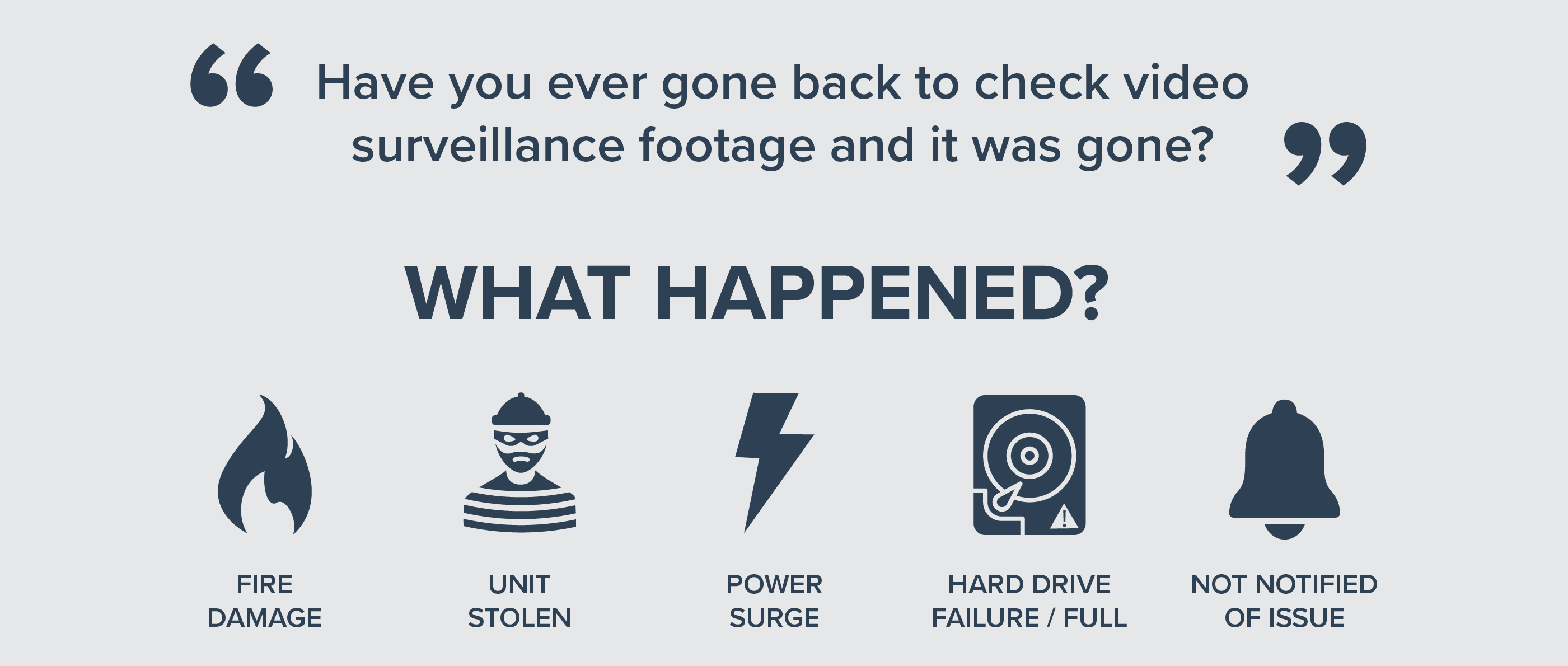 The InVid Tech Cloud Storage & On-Site Local Storage solution takes a camera stream, cuts it into fragments, and compresses those fragments into a single file. The result is significant storage savings, and minimal upload speed for cloud transfers.


I have multiple locations do I need to log into each one?
No! We offer ONE Dasboard! Our central management software is designed specifically for ease of use. Use a single dashboard for all your locations. Now there is no need to panic when the video footage on your unit has been overwritten. Just access your dashboard, select a location & time frame, and export the footage needed.
How does the connections & monitoring work?
The InVid Tech bridge connects to IP cameras directly, or a DVR with analog cameras in the clients local area network. Monitor your devices and get notifications on any connected device that goes off line. Port forwarding is not required when accessing video footage from the cloud for remote retrieval.
Do I still need a DVR or NVR?
Yes. A DVR/NVR is necessary as the bridge does not have a local display. The bridge will use its own web dashboard interface to display video.
Will this work with an Existing System
Yes! This system can integrate into your existing system.
More Info Coming Soon! Stay up to date below.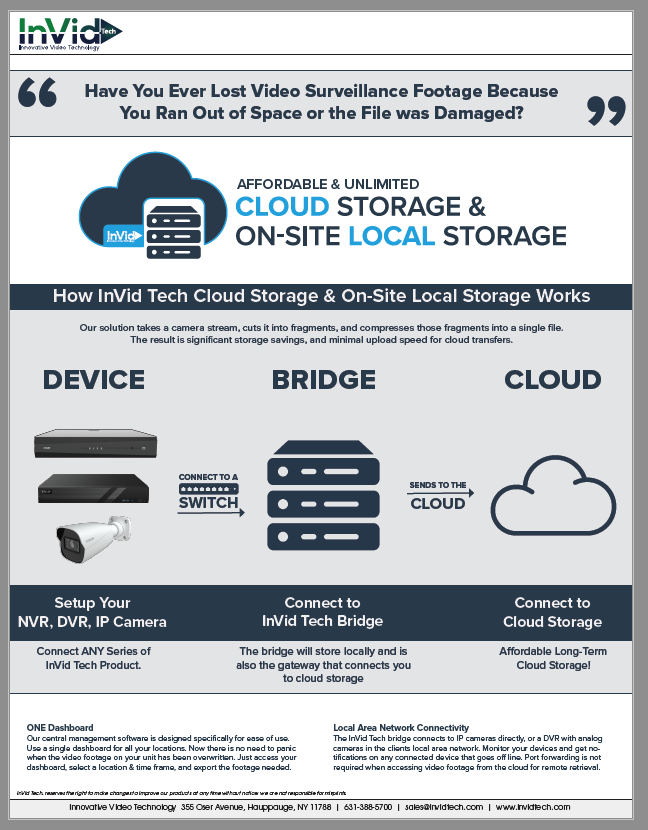 Get Your Printable PDF!
Enter your email below. Get the PDF and be the first to receive released info that's released.