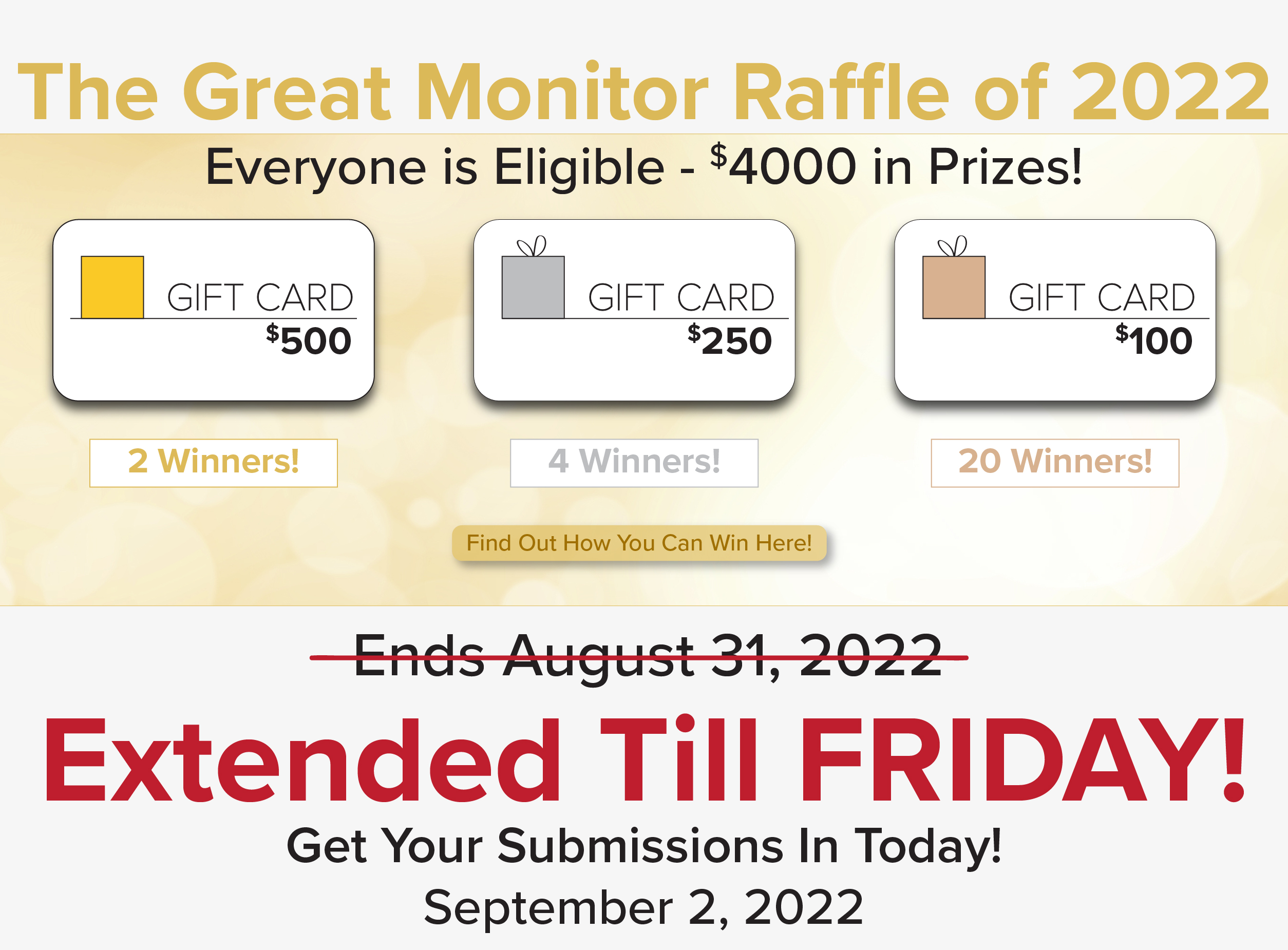 June 21 - August 31, 2022
Extended Till Friday (9/2/22)
How it Works: Buy a Monitor. Fill out the form. Repeat!
Each monitor can have up to 3 Users Submissions. (Distributor, Dealer/Integrator, End-User) per monitor.
Each monitor is automatically assigned the number of tickets per submission (1, 2, 3, or 5 Tickets).
Qualifying Monitors Below
Terms & Conditions: InVid Tech reserves the right to adjust or cancel programs at any time. Additional terms & conditions may apply. Promo is for all InVid Tech Product Users from June 21 - August 31, 2022. Distributors, Dealers/Integrators, End-Users. The required forms must be submitted to qualify. Additional proof may be required if deemed necessary. Returned products will void associated raffle tickets for all customer types. Submission for the raffle automatically enrolls you to InVid Tech emails. InVid Tech, reserves the right to make changes to improve our products at any time without notice; we are not responsible for misprints.